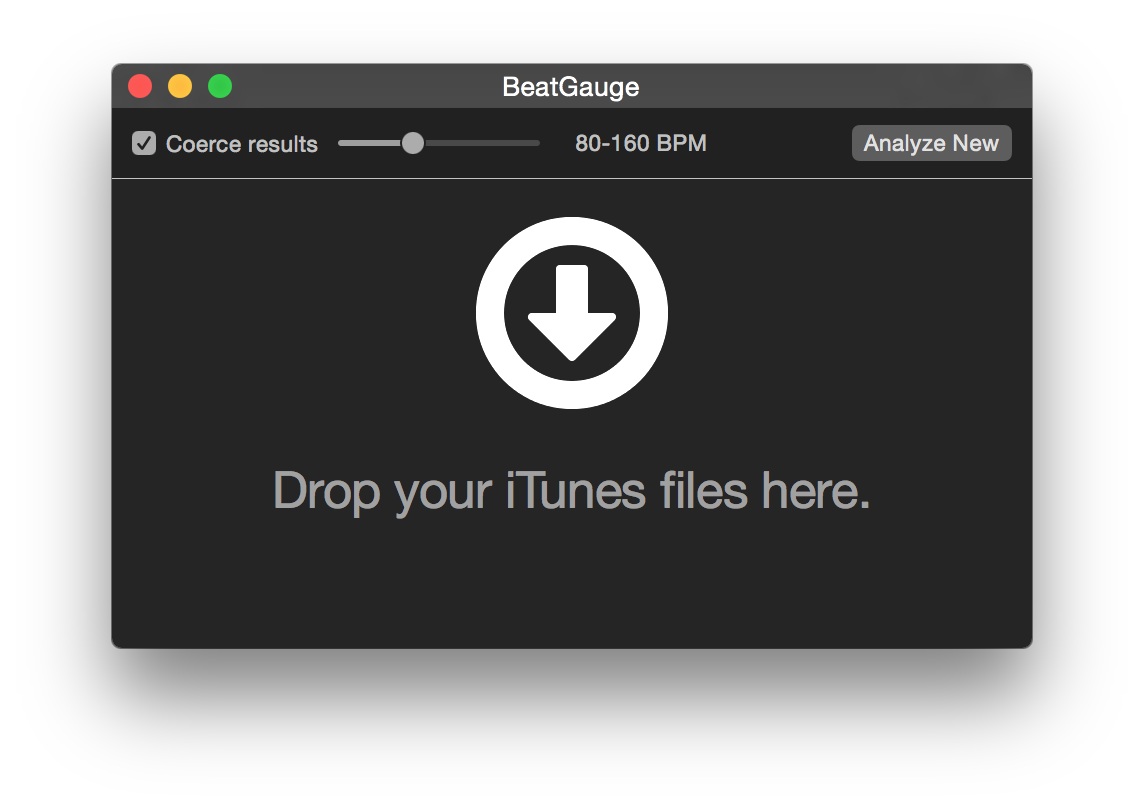 BeatGauge automatically calculates the BPM (beats per minute) of your iTunes or Music app songs. Just drag songs from iTunes/Music, drop them onto BeatGauge, and it will report the results back to iTunes/Music.
BeatGauge is fast, multi-threaded, professional grade. It's the ideal tool to help you pick songs for spinning classes, aerobics, running, or any other beat-oriented workout.
Features
Very simple, intuitive user interface (demo video)
Quickly finds and analyzes songs without BPM
Multi-threaded analysis that makes perfect use of multi-core processors
Supports all local, unprotected iTunes/Music audio file formats
AppleScript API for power users
Notes
Looking for more than just BPM? Have you tried
beaTunes
yet?
Music files must be locally stored in iTunes/Music and writable
iCloud songs must be downloaded before analysis
DRM protected songs cannot be analyzed (this includes files downloaded from Apple Music)
State-of-the-art BPM detection is not 100% accurate—some values may be off by a factor of 2
Due to macOS sandbox limitations, BeatGauge works better with many files, when they are stored in the folder ~/Music
For AppleScript-based iTunes integration, please use this script
Support
Not seeing the BPM (Beats Per Minute) column in iTunes? Here's how you enable it: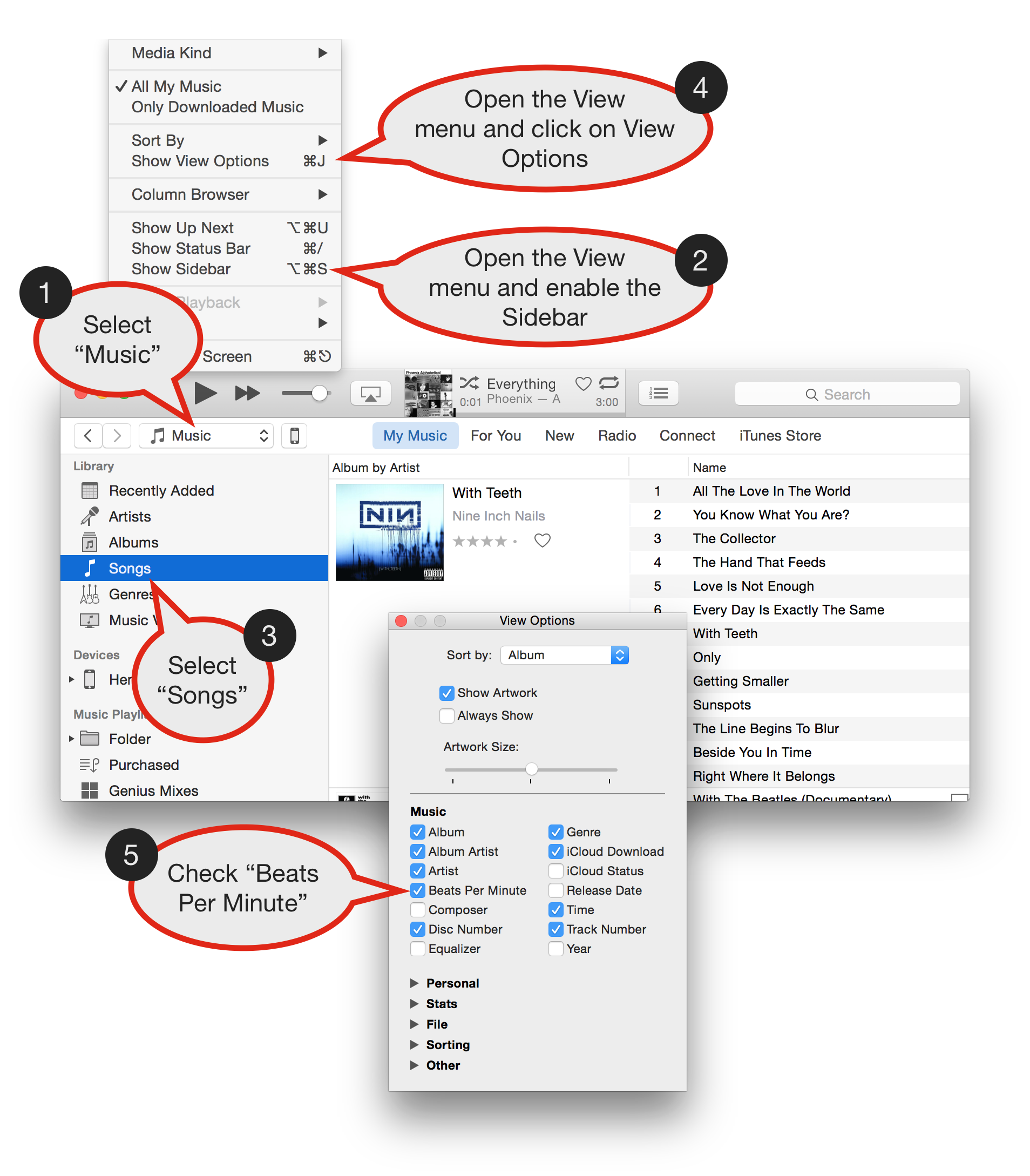 Please contact us at support@tagtraum.com.
Privacy Policy
We do not collect any data about BeatGauge users.
For inquiries please contact us at support@tagtraum.com.